CALMS Celebrates the Circle of Friends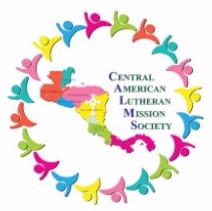 Central American Lutheran Mission Society is funded by the generous gifts of individuals and organizations.  From its early days, the title "Circle of Friends" was used to celebrate the commitment of a group that would not only generously support specific mission projects, but would also ensure the stability of the organization with their gifts.
Without the significant funding that the Circle of Friends provide, CALMS would not be able to provide training resources like the "Go! Book," host and guide "Get to Know the Mission" trips for new partners, research new fields and "pave the way" for our expanding number of short-term teams.  
CALMS celebrates the commitment of our 2016 Circle of Friends.  We'd love to invite you to part of this year's circle as well!
---
Jeff & Chris Bibler
Charlie & Enid Havis
Steve & Grace Hughey
Donor Advised Fund of Brad & Susan Hewitt-InFaith Community Foundation
Dave Jeck
Mark & Lori Newhouse
David & Sharon Reed
Miguel & Diane Torneire
Gifts made in memory of Beverly Schleg
Robin & Donna Seils
Gary & Janice Sonnenberg
Marcene Thousand
Kent & Martie White
---
For more information on our Circle of Friends and how you can be part of it, please contact Lori Newhouse at LNewhouse@calms.org