Tension & Uncertainty Continue

The largest country in Central America has been in a state of crisis since mid-April 2018 when Nicaragua's president announced changes to the social security program. Multi-city student demonstrations turned into violent protests.  Demonstrators blocked roadways with barricades.  The government's response has not brought quick resolution to the chaos.  Business in the country has been disrupted and the economy is in tatters.  Tension and fear have become part of daily life in many cities.  Uncertainty about the future lays heavy on the hearts of many.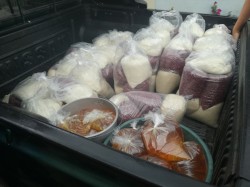 At CALMS, we are especially concerned about our partner, the Lutheran Church Synod of Nicaragua, and are doing our best to encourage them as they press on in the face of uncertainty.  We have equipped Pastor Hector to coordinate several distributions of care packages of food, portioned out for families whose lives have been turned upside down by the protests, barricades, price gouging, and chaos.
We are thankful for an outpouring of generosity from CALMS partners in the USA who continue to encourage pastors, congregations, and parishioners in the name of Jesus as this crisis goes largely unnoticed by others.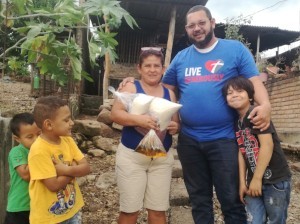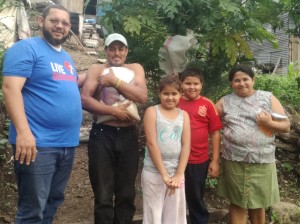 Please pray for Pastor Hector and his work in villages to create opportunities for others to learn of Jesus' love for them.  Please give to support this outreach with a monthly or one-time gift.