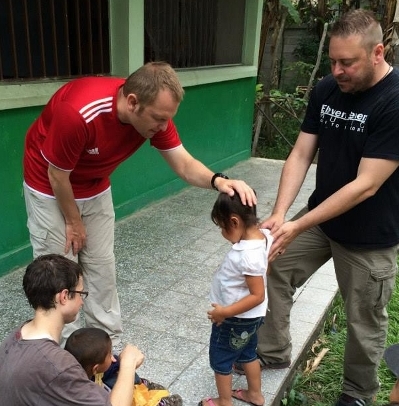 Honduras is one of the Western Hemisphere's poorest countries, with most of the wealth in the hands of a very small minority. Widespread unemployment, low wages, the devastation of Hurricane Mitch in 1998 and limited development account for many of the challenges facing this Central American country. 
Because most of the population lives under the poverty line and there are few job opportunities, many Hondurans have immigrated to the United States and other countries.
More than one half of Honduras' seven and one half million people are children and youth. Because of the extreme poverty in the country, many children are abandoned by their parents and live in desperate situations. Thousands of children live on the streets or make their living in the garbage dumps. Responding to this challenge, many Christian organizations and churches have started ministries for children in the country. CALMS has assisted several such ministries in the past and sees a great opportunity for helping the "least of these" through children's outreach ministries, tutoring programs, and Christian sport's camps.
In the midst of all these challenges, God has been working to build his church. Increasingly, evangelicals and Roman Catholics are working together to address social issues, and there are many healthy and growing evangelical churches.
One of these churches is Primera Iglesia Evangelica Reformada (PIER) that has sent out over a dozen national missionaries to begin new churches in cities all over Honduras and in several other Central American countries.
In recent years, CALMS has worked with PIER and its missionaries and is presently sending some pilot teams to further develop our relationship and to help us grow in our own understanding of how to best encourage discipleship and a church planting movement in Honduras.
CALMS got to know PIER through Honduran-born Pastor Alex Merlo, a Lutheran pastor from Aurora, Illinois who grew up in San Pedro Sula.