CALMS staff and representatives equip the saints!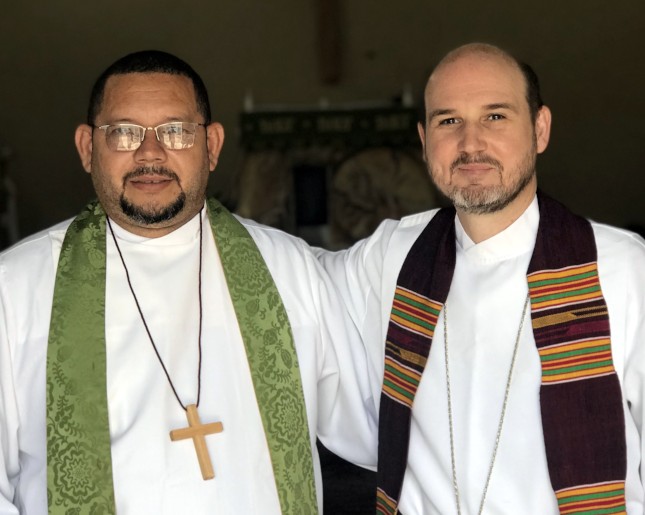 At CALMS we go out of our way to nurture relationships. We serve as a bridge between partners in North America and partners on the ground. We work as closely as possible with each. We strive for the same among our staff.
In our quest to be the very best stewards of financial resources, CALMS staff work from home offices and collaborate utilizing the best technological tools available today. This has allowed us to attract the highest caliber mission professionals -- regardless of their geographic location -- and eliminate traditional 'brick & mortar' expenses from our administrative overhead.
Full-time USA-based staff includes:
Rev. Jake Gillard really enjoys mobilizing God's people into God's global mission. He is able to do this as our executive director. Jake, along with his wife, Michelle, and their two daughters enjoy outdoor & farm activities. They have served as a family in God's Mission in Illinois, Maryland, Minnesota, and East Africa.
Lori Newhouse has served in a congregational setting and on the CALMS Board of Directors. She serves as our business manager and director of development & partner relations.
Adjunct staff include:
Rev. Steve Hughey: coordinator of pastoral education in Belize.
Tom Brickler: accounting & tax services; our business office in St. Louis, Missouri.
Missionaries and Official Representatives in Central America include:
Guatemala: Charles Cohen
Belize: Vacant. Could you be an answer to prayer for this mission opportunity?
Panama: Deacon Milton Castillo
Nicaragua: Rev. Hector Morales
Each of you should use whatever gift you have received to serve others, as faithful stewards of God's grace in its various forms. (First Peter 4:10)