Where we've been, where we are, and where we're headed...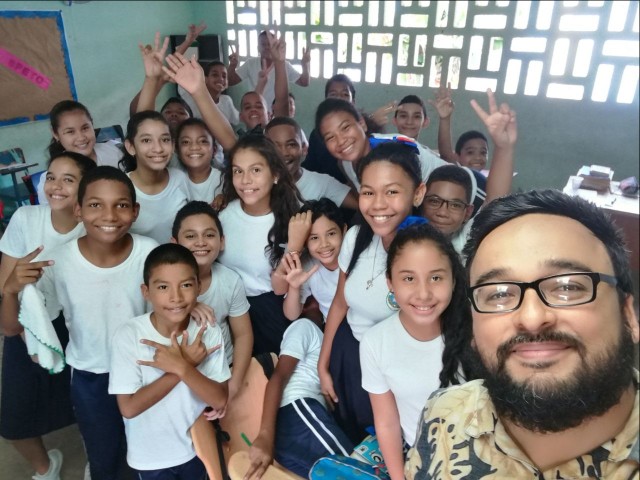 CALMS was founded as a 501 (C) 3 non-profit organization in 1999 as a mission effort of Gloria Dei Lutheran Church in Houston, Texas and initially focused on helping Lutheran Church Missouri-Synod (LCMS) missionaries and congregations in the country of Panama. CALMS is one of over 65 LCMS-related mission societies and agencies that helped form the Association of Lutheran Mission Agencies (ALMA) and continues to this day as an active member of that organization. 
A few years after the organization was established, Cornerstone Lutheran Church in Carmel, Indiana was invited to become part of CALMS, and both congregations began to send several short-term mission teams each year to work with Panamanian Lutheran congregations. 
In 2006, after Dr. B. Steve Hughey, a former Lutheran missionary and mission executive with the LCMS, was called to serve as the organization's executive director, the organization expanded to include board members from seven mission-focused Lutheran congregations from all areas of the United States. The organization also expanded to include work in other Central American countries.
In 2008, Pastor Miguel Torneire, a Brazilian missionary who served for four years as a Lutheran missionary in Guatemala, joined the CALMS' staff as mission program director for Guatemala, Nicaragua, Honduras and Panama.
Today, CALMS works with dozens of Lutheran churches in the United States, and in 2015 sent 58 mission teams to five Central American countries including Belize, Guatemala, Honduras, Nicaragua, and Panama.
CALMS has formal partnerships with national church bodies in each of the countries where LCMS has partner churches. The organization also has developed many separate partnership arrangements with individual Central American congregations, as well as with a number of independent institutions and organizations. 
In the future, with God's guidance and blessing, CALMS hopes to send short-term mission teams and individual volunteers into all the Central American countries. We also hope to be able to work with our Central American partners to send Central American missionaries into new mission fields in the region and develop discipleship training centers in order to equip young people to reach their peers.