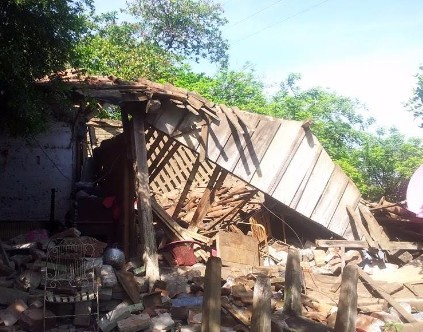 After days of aftershocks following Thursday's 6.1 quake, Nicaragua has had 24 hours without a tremor.  CALMS is beginning to receive pictures and stories of the destruction caused by the earthquake.  As more details are received, CALMS will begin to forumlate a plan to provide relief and rehabilitation to those affected by the quake.  Please pray for those impacted by this earthquake.  Read the news story here.
Nicaragua is the largest Central American country in terms of size, but with less than six million people, it is also the least populated country in Central America.
God has used natural disasters like hurricanes and volcanic eruptions as well as massive upheavals such as war, internal conflict, and political polarization to bring about a remarkable turning to Himself in recent years.
One such development has been the growth of the Evangelical Lutheran Synod of Nicaragua, a daughter church of the Lutheran Church-Canada that began just 15 years ago when a Canadian Lutheran pastor who had grown up in Nicaragua, returned to begin Lutheran mission work. Today there are twenty pastors and an equal number of deaconesses serving in 23 congregations. In addition there are four national church planters who are working to start new churches.
CALMS has focused on building relationships with the national church leaders in recent years and has helped in a number of ways to strengthen the leadership of the church. For example, CALMS donated an electronic theological library and computers to the church for its theological education program. Since most of the pastors are serving congregations that are unable to fully support them, CALMS is currently working to help introduce some strategies to help the pastors supplement their income.
After several years of building trust and relationships through fraternal visits, presently CALMS is working with the leaders of the national church to develop a partnership agreement to guide our life and ministry together. In 2015, CALMS will be sending several pilot short-term teams with the hope that in 2016 we can begin to send a number of short-term teams each year focusing on helping congregations impact their communities with the Gospel.