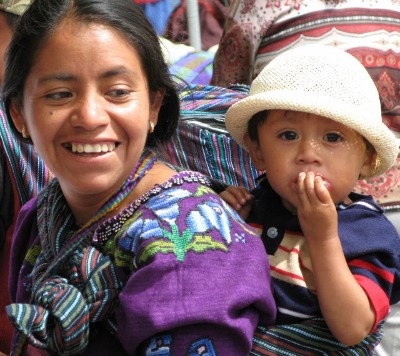 Guatemala is a beautiful country of mountains, volcanoes and lakes and is the Central American country with the largest indigenous population in the region (45%).
Official separation of church and state for over 100 years has given great freedom for evangelicals and increased their influence at the expense of the previously dominant Roman Catholic Church.
While close to 50% of the population claims to be evangelical, syncretism is a challenge, especially among the Amerindian population. And a significant percentage of Roman Catholics mix Christianity with their traditional Mayan gods who become for them Catholic "saints."
In such an environment, CALMS is working to make and grow disciples of Jesus who can in turn become disciple-makers among their own people groups. Volunteers and short-term teams prepared by and sent out by CALMS are helping equip local spiritual leaders share the Gospel more effectively in their communities.
In addition, dozens of short-term teams sent out by CALMS to this country are also working with a growing number of scholarship students who are learning to use their spiritual gifts and talents to help other youth and children in their communities study God's Word and follow Jesus. These young leaders are also helping their communities in practical ways like serving on the village council, leading small groups, and serving as cultural helpers with our short-term teams when they visit their community.
A major strategy for CALMS' ministry in Guatemala focuses on helping establish healthy communities. Working in partnership with community councils in villages that are challenged by economic hardship, US congregations work for a minimum of five years to help improve the education, health, leadership and spiritual life of communities. This approach not only helps challenged communities in practical ways, but helps US volunteers learn valuable spiritual lessons and develop mission skills that they can apply back in their hometowns. 
While CALMS' teams do focus on projects such as home construction for single mothers and widows and providing health care and leadership training for teachers, they are encouraged most of all to focus on building strong relationships and to look for creative ways to share the Good News about Jesus and His love for all people as they minister cross-culturally.